Message from Our ED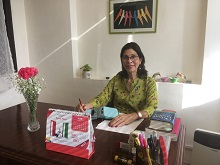 The trust takes care of the expenses for books, food, school fees, etc. These children are also provided classes of art, music, etc as per the interest of the child and are also taught about right and wrong decisions, and how it can affect one's life.
About Us
Foundation for Effective Education is an educational Trust registered on 16th Nov 2004. All the donations made to the trust are exempted under section 80G (5)(vi) of the Income Tax Act 1961.
One of the objects of Foundation for Effective Education is to undertake projects and organize training and/or general education so as to assist and enable students.....
Learn More